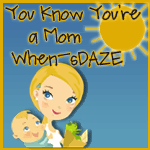 Joining up with Arizona
Mamma
over at Our Daze in the Desert today.
And since we just happened to be "in" Arizona the past few days, I think it's extra nifty.
When my husband initially planned his "Great Escape 2010", he basically said, "we are hittin' the road, letting it take us South, where the sun is shining and the pool water's are glistening." Our plan was to venture down to Arizona and hit all the great National Parks along the way. His thoughts were that we would stay in the R.V. the whole time. Just sort of trucking along, pulling over at
Wal
Marts and campgrounds to sleep.
Enter my most wonderful in-laws. They called us about 2 weeks before our trip and had found a "last minute" time-share in
Las
Vegas and wondered if we may want to use it as a base! Thank you, Mom and Dad. You, in my opinion, saved the day! Not that I didn't want to spend 11 nights in the New Horizon. I'm sure we all would have gotten along just fine. (she says, as she nearly has a panic attack just thinking about it!)
So, Monday morning we ventured out to
Sedona
, AZ. One of the many spots that D-man had wanted to visit. We crossed over the amazing Hoover Dam. (pictures to come) And made our way to the lovely red rock city of
Sedona
. We had planned to meet some special friends there, and then camp that evening at Slide Rock State Park.
Within minutes of our arrival, as we sat down to eat lunch with our friends, I glanced over at C-boy and he looked as white as a sheet. He proceeded to make his way to the bathroom and "loose his lunch". So, here we are, with our friends and their lovely children...in this beautiful city.
And here is C-boy.
Unable to take another step.
This was literally one half hour into our
Sedona
adventure, after a 5 1/2 hour drive.
So, I guess what I'm trying to say is...y
ou
know your a mom when "puke happens" at the most inconvenient times.
And when your child chooses the sidewalk as his final resting place.
And you let him!
I was hoping this was all caused by a case of "RV sickness".
And of course, I was trying to convince our friends of that, too.
They weren't buying it.
Thankfully, they were very gracious and didn't flee that very second.
The thought of camping wasn't sounding as pleasurable as it once was.
So, just in case it was going to make it's rounds, my lovely husband agreed to let us stay at a hotel that night. Somehow the thought of dealing with puke all night, with no running water or flushing toilets was not pleasing to my senses.
Thankfully, we made the right choice.
As soon as our heads hit the pillow that night, J-boy was struck down by the same illness and proceeded to hurl through out the night.
Praises!
However, that did not stop us from enjoying the Grand Canyon the very next day.
I have pictures to prove it.
And I will, eventually.
Our Internet connection is sketchy at best, so I have not been able to post as I had hoped.
Thanks so much for all of your sweet comments.
I feel like you are all on this crazy adventure with us.
Of course, I'm sure with the evil viruses that seem to be attacking our family as of late, you are probably thankful that you are here...only in spirit!